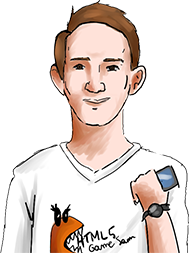 Hello!
I'm Jean-Marie Cléry aka jmpp, a French HTML5 enthusiast developer for games, websites and mobile, and Smart contract audit.
JavaScript ninja and hacker spirit, I love to discover, test and experiment with anything related to web technologies.
Find me on twitter and github, or if you just want that we get in touch, send me an email at
Latest in News
In the ever-evolving world of digital finance, one name stands out like a beacon of…
In the ever-evolving landscape of finance, cryptocurrency trading has carved its own indelible niche, captivating…
The world of gambling has undergone a significant transformation with the rise of digital platforms….